【STEP GUARD IN THE WORLD•2019•SHIJIAZHUANG】On the evening of Sep 23 local time, STEP GUARD held a grand opening ceremony for the 500 m² new showroom with the North SHIJIAZHUANG of Greater China business partner Vanke. STEP GUARD were appreciated by 120 high-end guests, including well-known local developers, builders and interior designers.And The major mainstream media in Hebei also gathered at the event with the STEP GURAD family. Mr. Zengliang Xin, General Manager of Vanke SHIJIAZHUANG, and Mr.Jixu Wang,Chairman of STEPGUARD delivered speeches respectively. Ms.Yang Melisa, General Manager of STEP GUARD International Marketing Center, and STEP GUARD business partners from USA, Spain and MALAYSIA, also attended the event with a wonderful speech to the all guests addressed. During this event, the exciting ribbon-cutting ceremony, the most stunning rock live band NEW PANTS performance and the moving show of the violin playing all pushed the activity atmosphere to a climax.
Founded in 1984, Vanke entered the real estate industry in 1988. After more than 20 years of development, it has become the largest residential development enterprise in China, covering 53 large and medium-sized cities, with an average annual residential sales volume of over 60,000 sets. The sales scale continues to rank first in the industry in the world.
General Manager Xin of Shijiazhuang announced on the spot that the Vanke Central Park in Shijiazhuang started the zero-formaldehyde and breathe free STEP GUARD project plan.
The value of high-end brand internationalization lies in enabling global consumers to enjoy high-quality product, at the same time, through better integration of design and interpretation of national culture and art. As the pioneer of stone crystal floor category and the founder of industry standards, STEP GUARD offers unlimited possibilities for more creative design and creation by restoring the natural beauty.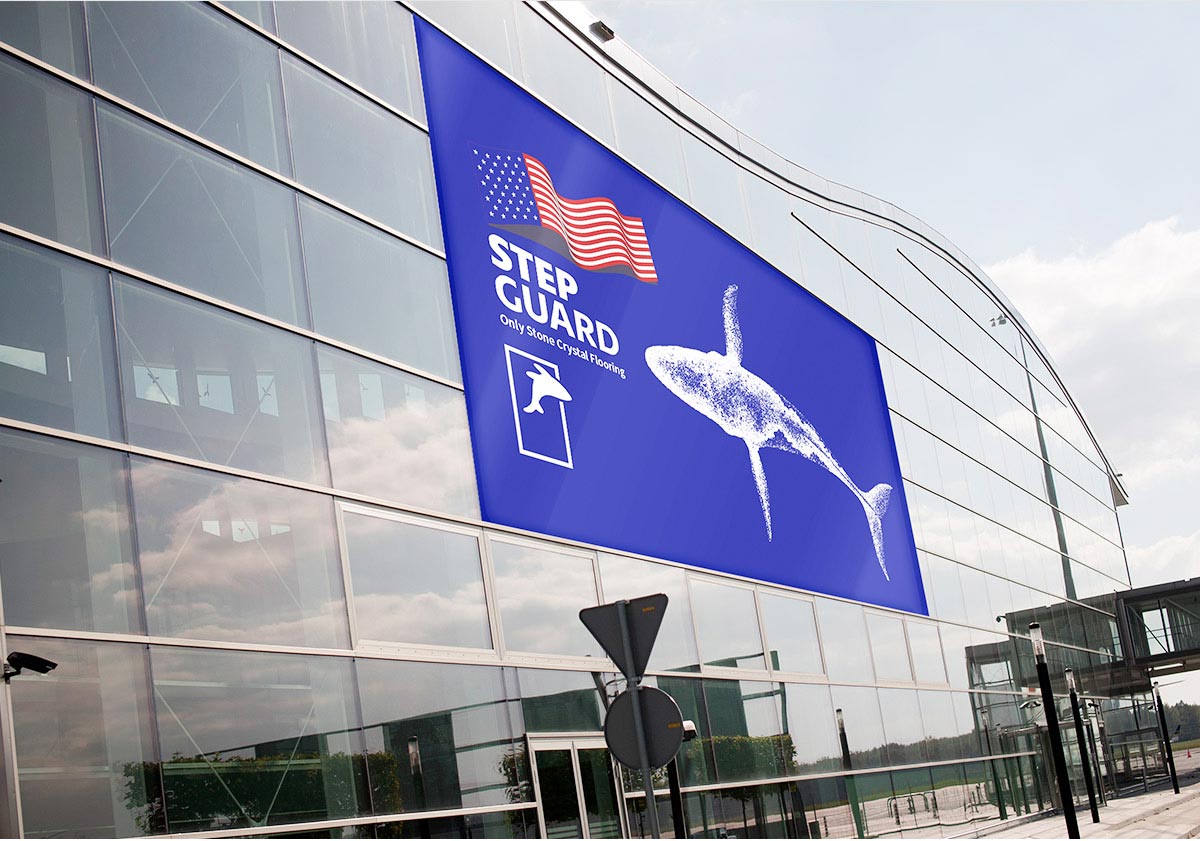 The newly opened STEP GUARD stone floor Experience Hall is designed in a modern and stylish style with an interactive,through product areas, coffee areas, reading areas, business meeting areas, entertainment areas, lounge areas, etc. creating a delightful terminal store. Here, consumers can fully experience the strength and ingenuity of the STEP GUARD brand and the pleasure of YUE Life.
As a leading flooring company, STEP GUARD is deeply favored by consumers for its products and services. In the fierce market competition, STEPGUARD relies on a focused heart and innovation, and every step goes seriously. The leaps and bounds constantly exert their own ingenuity and spare no effort to provide consumers with a livable and environmentally friendly floor.
Let the architecture praise life,
While the floor enjoy life,
I believe that the combine of the Stepguard and Vankeof the construction beauty will achieve each other and climb the higher Mount Qomolangmat.
International event premise:
"STEP GUARD IN THE WORLD" will take you to Domotex Hannover'20, the largest and most influential stone exhibition in the Hannover Germany. Please stay tuned!