STEP GUARD,belongs to J&R Group, which is specially created for high end quality.,since its listing, it has done a number of high-quality projects. Black Cat Water World is one of the most shining.
Black Cat Water World Technology Co., Ltd. focuses on the construction of "comfortable and environmental",which is committed to build a high-quality product marketing platform and a professional installation and after-sales service system. The company mainly operates comfortable and environmentally friendly home systems,fresh air system, central water purification system, central air conditioning, central dust removal system, smart home system and formaldehyde detection and control related home environmental protection business and pioneered the "experience museum style". This coincides with the business philosophy of StepGuard, which always pays attention to the needs of users and is committed to a more pleasant home environment. It also lays a preliminary opportunity for the cooperation between Black Cat Environmental Protection and STEP GUARD.
The marketing team of the StepGuard was invited the opening ceremony of the Black Cat Water World yesterday afternoon, the general manager of the engineering department, Mr Ben, participated in with gifts as well,which shows the revolutionary friendship and attention between Black Cat and STEP GUARD.
Upon arrival at the Black Cat , an elegant and styled scene, such as a spring breeze, a large floor-to-ceiling window, a variety of books on a vintage wooden strip, a lily flower, and a high-grade gray marble Crystal Stone floor, the hidden wine kitchen, night light, audio and video, light , and inductive music.Wow,such a cool,showroom during the day while Karaoke summer club at night.surely it is a "smart home", selling air conditioners but not air conditioners, enjoying the air conditioning system you can see, selling fresh air but not fresh air, visible water and fish swimming in the pond.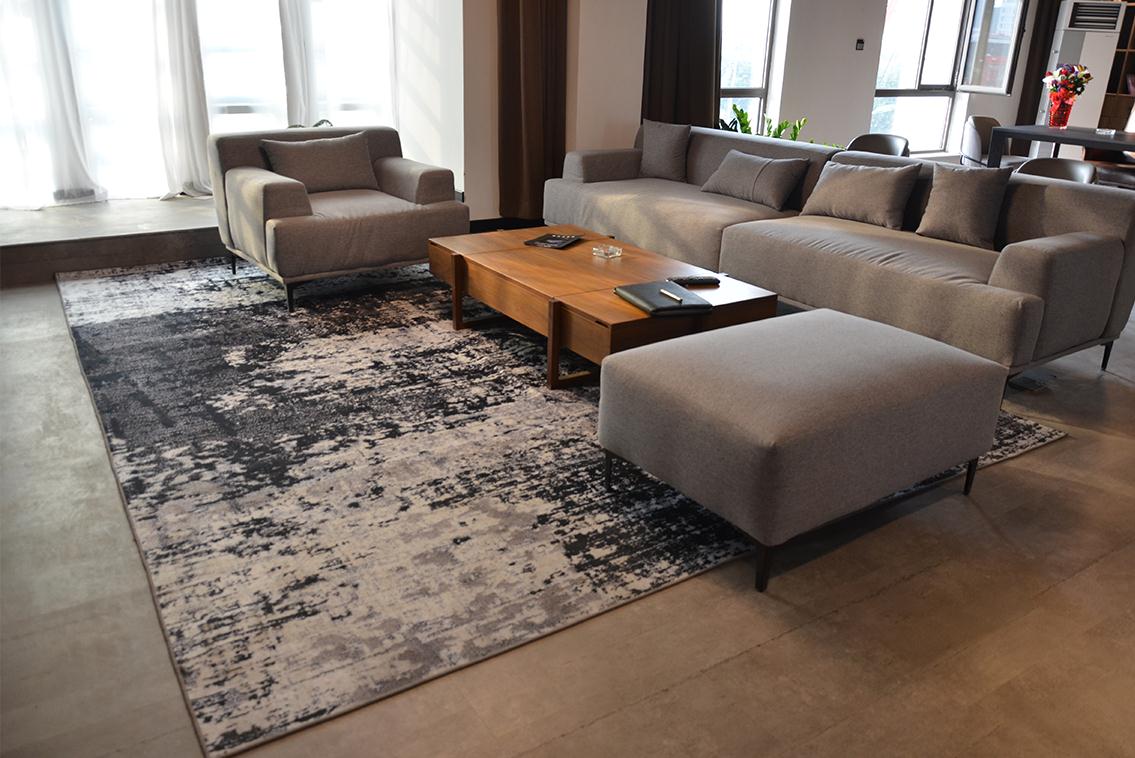 With a great honour, the Chairman Mr. Leo received us. We first expressed our sincere dedication to Black Cat,who are old acquaintances with STEP GUARD Ben,but our team is the first meet to Leo, the charm of a mature man, elegant, calm, Leo said,thank you for the plan of STEP GUARD, It avoids the labor cost and time cost of the tile removal, and also the secondary environmental pollution such as dust cleaning, and it is easy and quick install thus Black Cat was opened earlier than expected.
Stepping on the multi-functional space of the upper and lower floors, watching videos, listening to music, reading, drinking tea, Eating dessert, we also had the chance to meet the founder of Fan Deng Reading. The eco-friendly and Black Cat has always been the heart of the collision, and has spared no effort in the experience-based intelligent environmental home, strictly implementing independent research and development, production and The domestic first-class research and development, production team close cooperation concept, the selection of the world's quality products distribution model and the complete installation and after-sales service system"three elements" ,also laid a solid foundation for the company's future operations,agents investment promotion and strategy join expansion.
Black cat, black technology, black environmental protection
STEP GUARD, YUE floor, YUE Life
Wish Black Cat DAIKIN air-conditioner grand opening,
May STEP GUARD greater succeed