Meet STEP GUARD, Meet Floor Innovations
Where New Floor Happens.
Wood veneer Crystal Stone Flooring is a innovation new Flooring.It's structure is multiple of uv coating, wood veneer and StepGuard Diamond rigid core, formed by cold pressing.
Crystal Stone flooring Wood veneer-inheriting,the classic beauty of real wood and preserving the natural wood flooring texture, make your home fresh and more natural. When people step on, the softness and pleasantness to the touch comes . Very suitable for the aesthetics of consumers and become more and more welcomed by customers.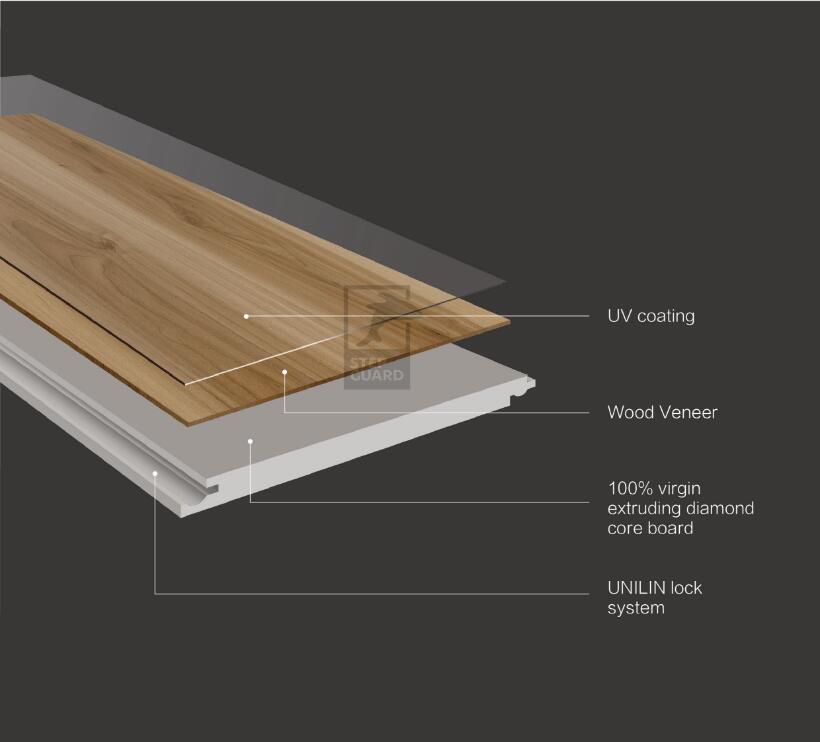 STEP GUARD revolution product: Wood Veneer Crystal Stone flooring is on the way to stunning launched.wooden veneer Crystal Stone flooring is the newest generation of floor covering. It is an innovation based on STEP GUARD Diamond Crystal Stone core with Real Wood Veneer, which makes the floor surface like real wood, Moreover, it is also 100% waterproof, highly resistant to dirt, abrasion and slip, which greatly improves the service life of the Crystal Stone floor.
STEP GUARD believes once listed, it will definitely attract customers' attention in the flooring market.
STAY TUNED