Now most companies in China produce Crystal Stone flooring (Solid polymer core flooring), The surface type is mainly based on deep embossing.
To desire customers requirement about Rigid Core Crystal Stone Flooring Embossed in Register (EIR) surface, STEP GUARD has purchased the newest EIR production equipment. EIR products are extruded by five roll extension line. The first and the second roll are used to extrude thickness; the third roll is shading roller; the forth one is cold pressing rubber roll; the last one is cold pressing tread patterns roller. STEP GUARD owns advanced production technology , and creatively realizes the effect of Embossed in register pattern on the surface of Crystal Stone flooring.
Crystal Stone's Embossed in Register (EIR) technology. When Pressing the steel plate,it need to synchronization with decoration film. Adopting the synchronous positioning of decoration and pressing technology to make the surface of flooring sunken fluctuate and color change can in accordance with the natural grain of wood which can make the third dimension of flooring enhance obviously.Meanwhile there will be a vivid solid wooden installation paving effect.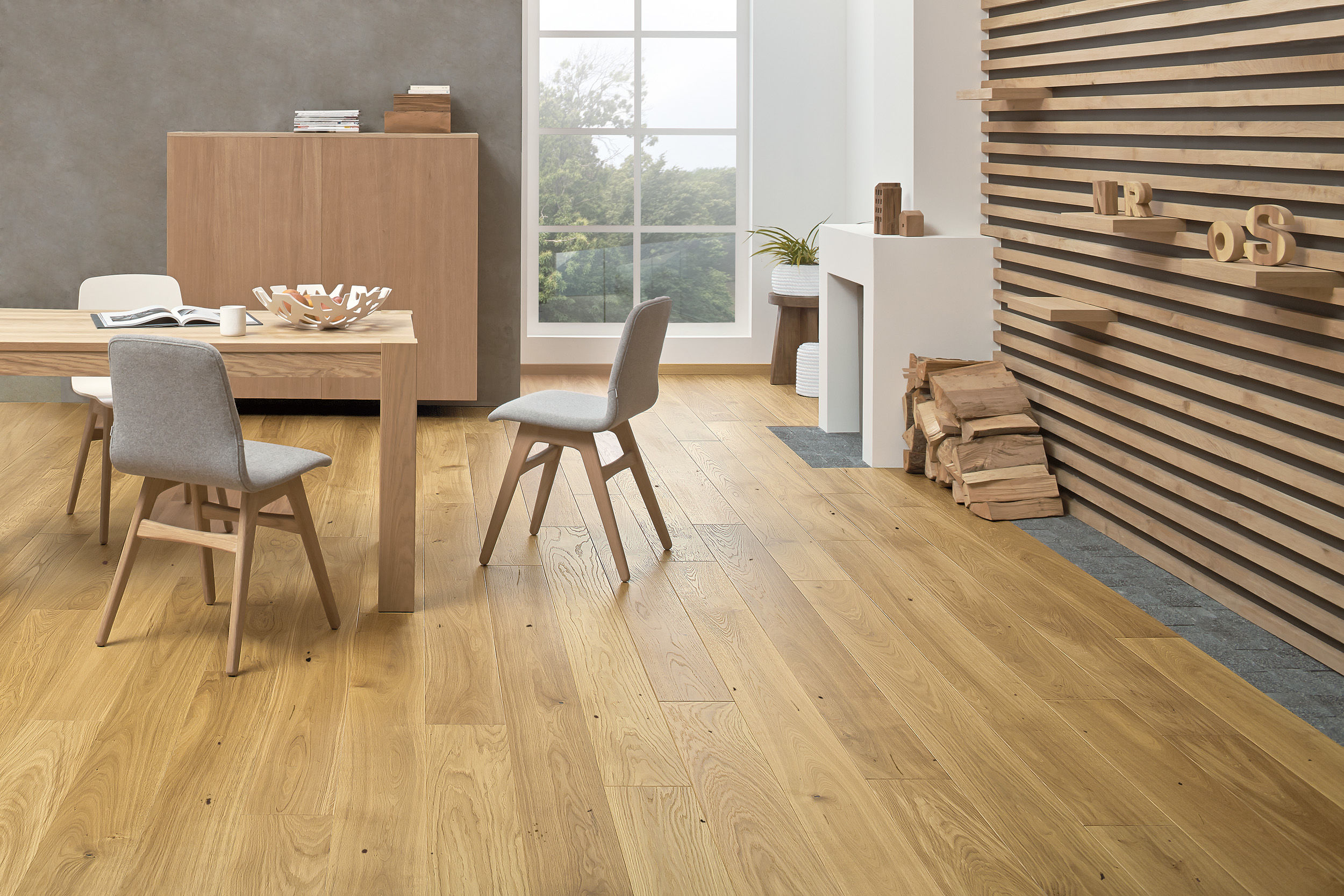 EIR's request is much more higher than embossed on the technical. Wood grain of EIR flooring which depth and shallow part will has sense of concavo -convex. For example,if decoration film has a camphor section,then there will be a concavo -convex on camphor section part that size is same as camphor section.So the sense of solid wooden will be stronger.
With an Crystal Stone flooring, also known as Rigid Core, construction that is virtually indestructible and realistic design that will leave you in awe.
STAY TUNED.