In the flooring world, there has always been a plank tile in one form or another. Today, the Crystal Stone flooring category continues to remain popular today, and continues to be the fastest growing market segment with double digit growth last year.
Dryback Flooring, which offers printing technology which adds depth and realism, durability, with a high performance wear layer to a Crystal Stone product.
What is a STEP GUARD dry back flooring?
STEP GUARD Dryback flooring is an upgrade to LVT flooring,Increased the proportion of stone powder, to ensure the stability of product performance, in high or low temperature environment, the product is not easy to shrink, to solve the LVT size instability pain point.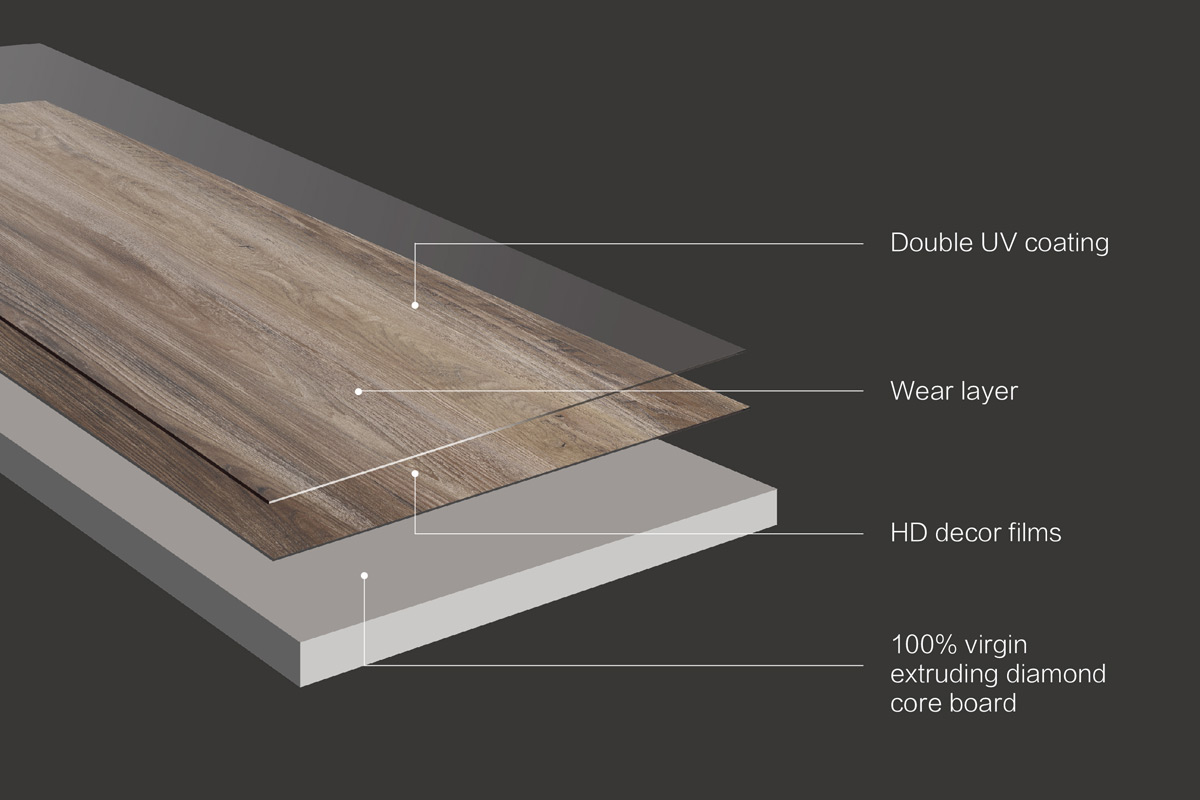 What are the advantages of Stepguard dry back flooring?
1、STEP GUARD Dryback flooring Dimensional stability, not easily deformed,Large areas can be laid,The floor is glued directly to the sub-floor, resulting in exceptional dimensional stability,will offer a super performance for many years to come.
2、No decorating wish remains unfulfilled: create original patterns or add embellishments like feature strips to achieve a more beautiful effect.Also, STEP GUARD dryback flooring can undertake spell flower or opposite sex is assembled, realize more modelling, satisfy people personalized adornment demand.
3、The installation of Stepguard Dryback is very straightforward and simple. STEP GUARD Dryback Flooring is quick and easy to install without the aid of cement and mortar and can be used after 24 hours. Easy to clean, and is maintenance-free, just need daily maintenance can be bright and clean as new.
4、Dryback flooring is the ideal solution for installing on top of an existing floor. STEP GUARD Dryback is a very thin but durable floor covering, so is perfect for anyone covering over an existing floor, or undertaking household renovations.
5、STEP GUARD dryback is specific to the good performance of all STEP GUARD products, but the price is more favorable.They offer excellent value for money and are designed to effortlessly withstand the challenges of daily family life.
STEP GUARD dryback flooring has become more and more popular with homeowners. It has the realistic look of wood flooring or ceramic tiles but is more practical in every way.Bedrooms, living spaces, kitchens, bathrooms can be transformed.